Gundog Puppy Training Class is suitable for dogs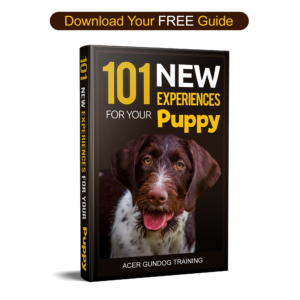 under 6 months old and who have had all their vaccinations.
Our Gundog Puppy Training Classes are all held in small groups in an outdoor setting. They are more about providing your little dog with a good foundation to build upon as he grows older and the exercises offer only a flavour of gundog work at this stage of training.
Classes run on a continuous, or ongoing basis. Unlike other dog trainers, we don't operate courses or terms with any of our classes. The benefit of this is that you can join as soon as space in class allows, and can continue puppy training for as long as you want. Whenever you and your dog are ready, you can then progress to the next level, which is our Beginner Gundog Class.
At Gundog Puppy Training Class we provide training on how to effectively deter your dog's bad behaviour without causing pain or fear, and how to positively reinforce the behaviours you want.
Gundog Puppy Training Class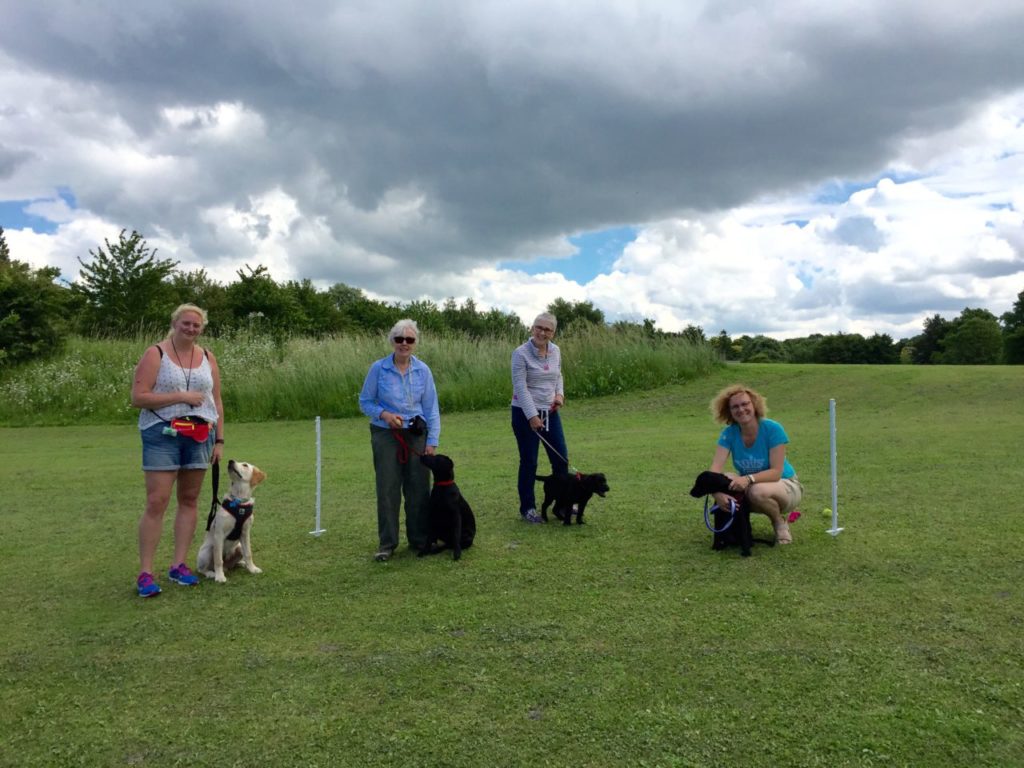 For a full list of what's included in the classes and the criteria for successfully completing the course, click here.
Good socialisation will help him be comfortable in different surroundings and with other dogs.
Puppy socialisation is mainly done on lead. This way, timid puppies don't learn to be scared of other dogs and over-confident puppies don't learn to become bullies. Introducing puppies to each other under these controlled conditions allows them to interact calmly. It will help prevent problems in later life, but still allow you to retain focus as their owner.
As we will be outdoors, you will have plenty of space to keep your dog at a distance from other dogs that he is happy with.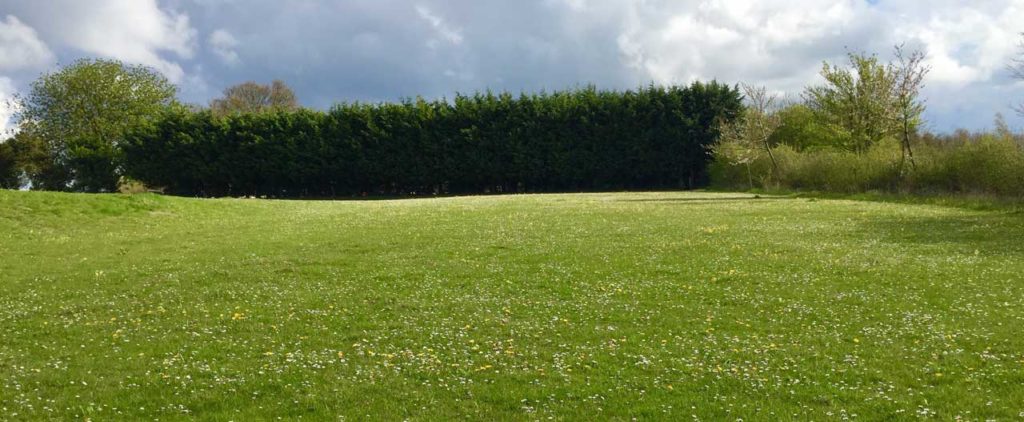 You will prepare your puppy for his life ahead and create an excellent foundation of skills that can be developed with further training as your puppy grows up.
Gundog Puppy Training Class is really good fun and covers the following:
Basic obedience (sit, stay, stand, loose-lead walking, recall, leave etc)
Sociable play (controlled and mostly on-lead )
Meeting and greeting with good manners
Gundog Puppy Training Class – Days & Times
All our classes are held at the training ground in Steeple Morden, apart from those on Saturdays.
Cost: £90 every 6 weeks (payable before your first class)
Sessions held:
Wednesdays at 10:45am
Wednesdays at 1:00pm
Saturdays at 12:00pm (held in

Bourn

)
Saturdays at 1:15pm (held in

Bourn

)