Junior Gundog Training Classes are suitable for dogs who have already developed the skills that we train in Beginner Gundog Class.
At this level we focus heavily on the basic skills that are needed as part of regular gundog work and provide your dog with a chance to have plenty of fun doing what he loves.
Our Junior Gundog Training classes run on a continuous, or ongoing basis. Unlike other dog trainers, we don't operate courses or terms with any of our classes. The benefit of this is that you can join as soon as space in class allows, and can continue your gundog training in this class for as long as you want. Whenever you and your dog are ready, you can then progress to the next level, which is our Intermediate Gundog Class.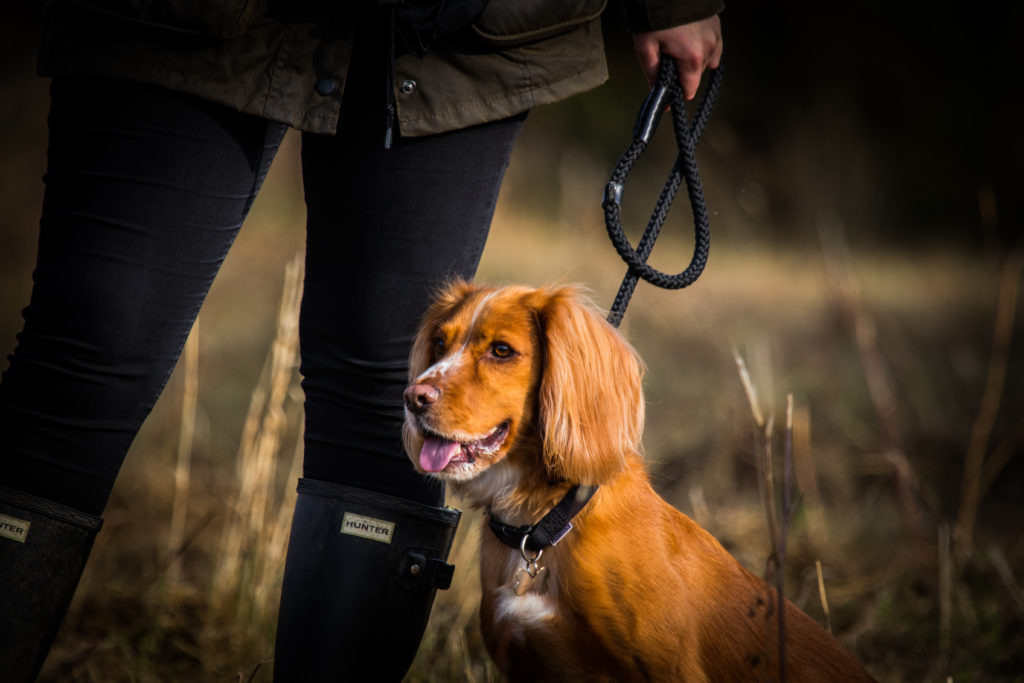 This class will prepare your gundog to perform the following tasks::
Heelwork: (off-lead) 30 yards
Sit/stay: 3 minutes with owner at 30 yards
Recall Whistle: 30 yards
Stop Whistle: whilst walking at owner's side
Marked Retrieves: from cover at 50 yards
Delivery of Retrieve: to hand
Directional Control: Casting Left and Right
Use of Hunt Whistle
For a full list of what's included in the classes and required to progress to the next class, click here.
As we will be outdoors, your dog will be in his natural environment, however he will have plenty of distractions that you will teach him to ignore.
Junior Gundog Training Class: Days & Times
Cost every 6 weeks is: £90 (payable before your first class)
Fridays at 12:30pm (held in

Steeple Morden

)
Saturdays at 9:30am (held in

Bourn

)