Targeted Dog Training Tailored To Your Needs
You will receive a lot of individual attention in one of our Individual Dog Training Sessions. In fact, we can normally cover the same amount of training as you would receive from attending 3-4 group classes. For this reason, a lot of owners prefer this type of training as it normally produces much quicker results than a group class.
Maybe you want to see how you enjoy gundog training or don't feel quite ready to attend a group class with the distraction of other dogs?
Having a few individual training sessions is a great way to find out more and polish-up on areas that your dog has become a little rusty.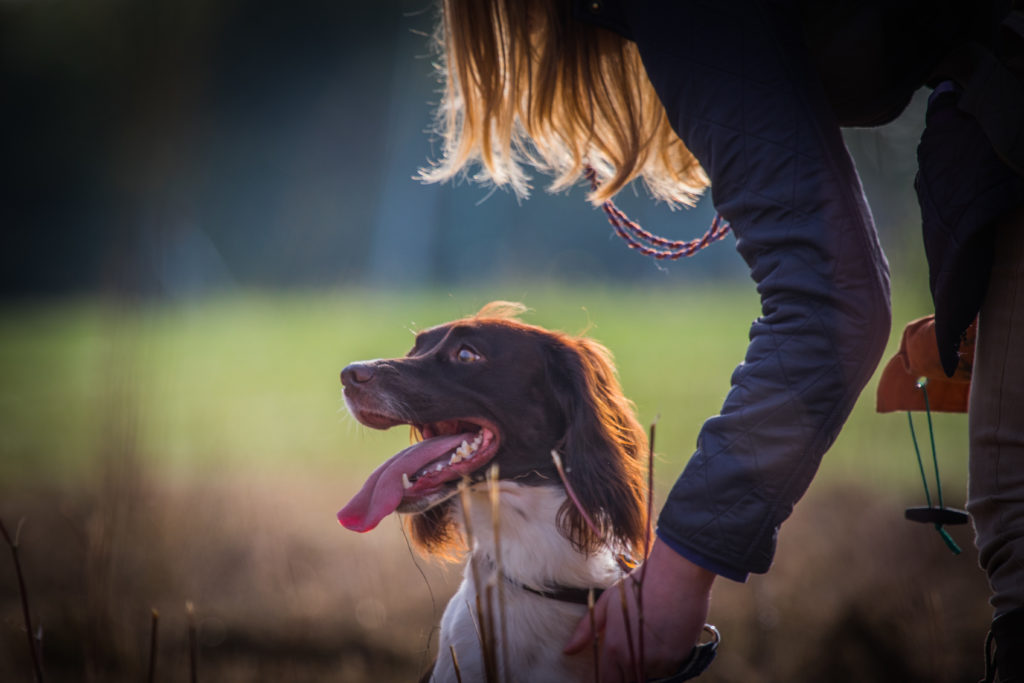 If your dog requires something a bit more than basic obedience training then we would recommend our Good Dog Programme. This allows us to work with you on an individual basis to eradicate undesirable behaviours, but in a more structured way. We will first conduct a thorough Home Consultation and produce your own personalised Training Plan.
We have found this is the best way to overcome established problem behaviours which require more than a few hours to resolve successfully.
Individual Dog Training Sessions
Individual training sessions can be booked on weekdays, evenings or at weekends and are held in Steeple Morden, South Cambridgeshire.
Cost
£50 (Mon – Fri: before 5pm)
£75 (Evenings & Weekends)
  – Duration: 45 mins