Beginner Gundog Training Classes are held in small groups in a quiet outdoor setting. We build upon the good foundations your dog has already learned such as heelwork, steadiness, plus recall. We also incorporate exercises which are more specific to gundog work as your dog starts to develop his hunting instincts.
Gundog training classes are for dogs who have already mastered the basics and are comfortable being around other dogs. To ensure that you and your fellow classmates get the most enjoyment from coming to classes, your dog should already be able to perform the following tasks:
Sit for 10 seconds whilst you remain 3 yards away
Recall back to you from 3 yards away (voice or whistle)
Walk by your side (on a lead) for 5 paces in a controlled manner
Retrieve a toy, ball, or dummy from 3 yards, thrown by you (not necessarily delivered to hand)
If you are unsure about this, or if you'd like to work on any of these areas before joining a gundog training class, we recommend our Individual Training sessions.
Our Beginner Gundog Training classes run on a continuous, or ongoing basis. Unlike other dog trainers, we don't run courses or terms with any of our classes. The benefit of this is that you can join as soon as space in class allows, and can continue your gundog training in this class for as long as you want. Whenever you and your dog are ready, you can then progress to the next level, which is our Junior Gundog Class.
Beginner Gundog Training Class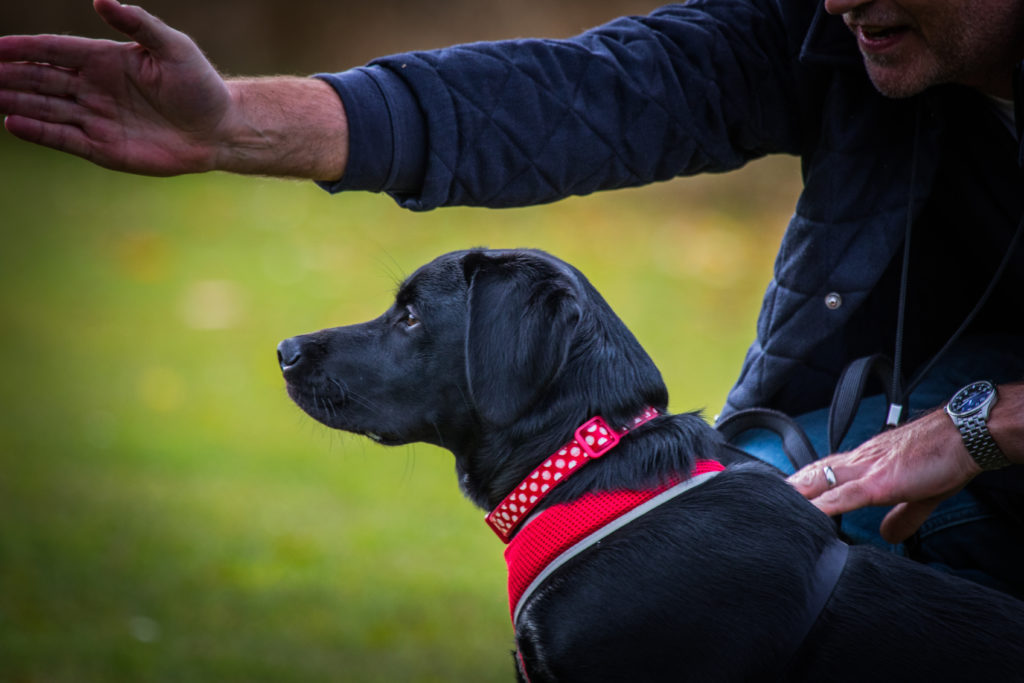 This class will prepare your gundog to perform the following tasks:
Heelwork: (on-lead) 20 yards
Sit/stay: 2 minutes with owner at 20 yards
Recall Whistle/Command: 20 yards
Marked Retrieves: visible at 20 yards
Steadiness: no running-in
For a full list of what's included in the classes and required to progress to the next class, click here.
You will prepare your young dog for his life ahead and create an excellent foundation of skills that can be developed with further training as your gundog grows up.
Beginner Gundog Training Class – Days & Times
All our classes are held at the training ground in Steeple Morden, apart from those held on Saturdays.
Cost every 6 weeks is £90 (payable before your first class)
Wednesday at 9:30am
Wednesday at 10:45am
Friday at 11:15am
Saturday 10:45am (held in

Bourn

)
Sunday 9:30am
Sunday 10:45am